The Vermont One Touch™ program, developed by Tohn Environmental Strategies,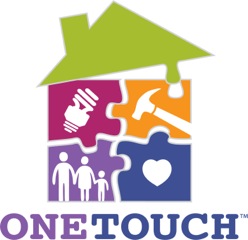 receives the 2017 HUD Healthy Homes Award. One Touch™ Vermont is the only weatherization program in the country to incorporate healthy home assessments into all state-supported weatherization projects in single-family homes. Using One Touch™, weatherization, housing and health programs connect clients to other services through an electronic referral system. One Touch is operating in cities and states around the country.
"Vermont's One Touch Program, led by the state's Weatherization program is a national model," said Martin Nee, HUD Region 1 Healthy Homes Representative. "Their efforts to streamline and coordinate the delivery of energy, health education and housing rehab services ensures healthy outcomes for clients and families.  Read more..